EMBO Workshop: Cancer Immunometabolism
29 November, 2021 @ 8:00 am

-

1 December, 2021 @ 6:00 pm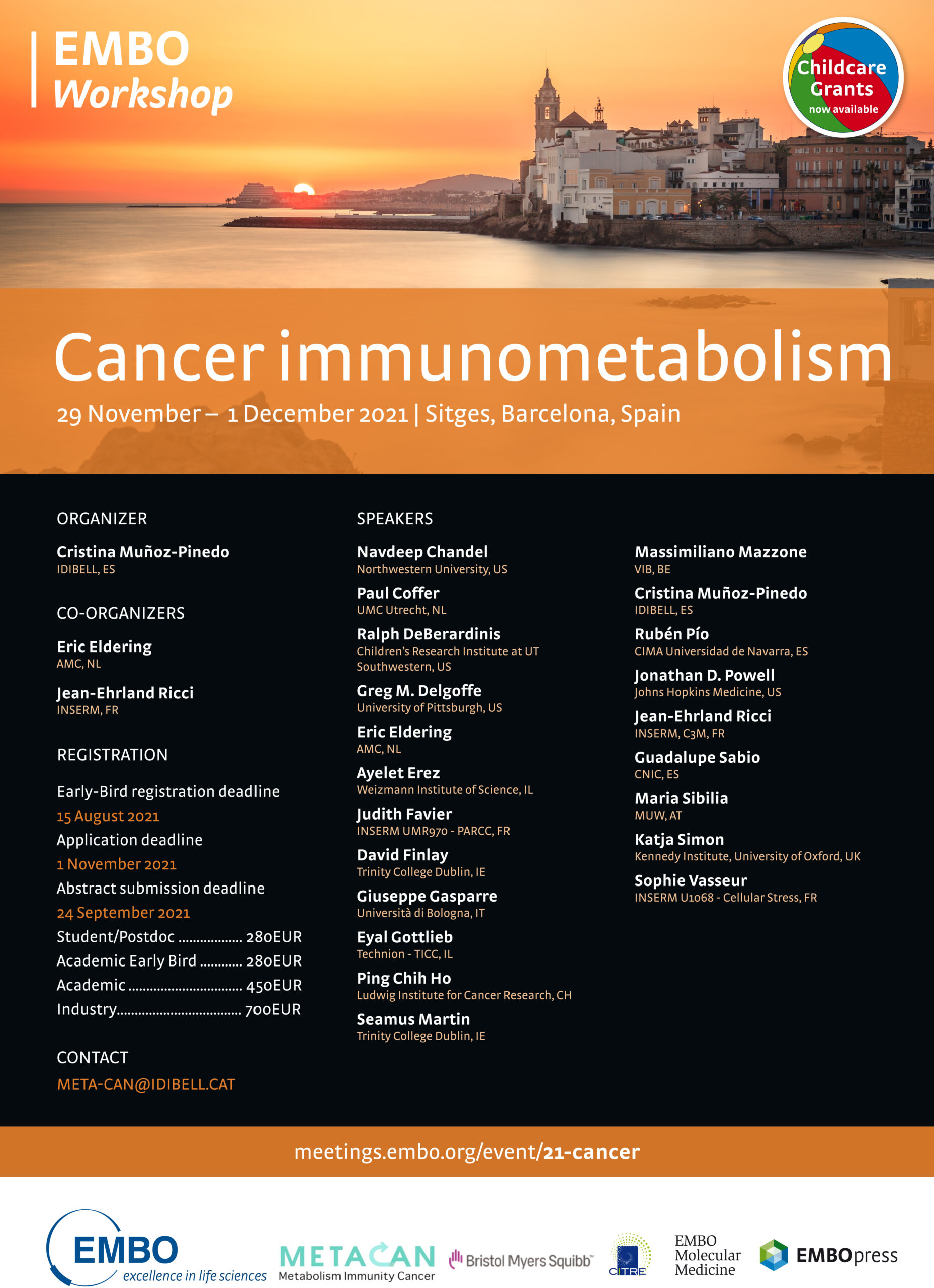 Tumor cells undergo metabolic changes to cope with the demands of rapid proliferation. But so do immune cells, which reprogram their metabolism when they encounter antigens and inflammatory signals. Drugs targeting cancer metabolism, as well as diets, could therefore also affect the immune system. Yet, to what extent cancer and immune cells respond in a similar fashion is currently unclear.
This EMBO Workshop will focus on the multiple interactions of cancer, the immune system, and systemic and cellular metabolism. Topics include:
Metabolic disease -including diabetes and obesity-, cancer and inflammation.
Hypoxia, starvation, cancer microenvironment and inflammation.
Targeting cancer metabolism and immunometabolism.
Effects of anti-metabolic drugs on tumor cells, macrophages and adaptive immune cells.
Body composition, metabolism and immunotherapy
Diet, anti-metabolic drugs and immunotherapy
In addition, a Roundtable with clinicians, industry members and basic researchers will address the clinical challenges faced by anti-metabolic drugs and the opportunities to target metabolism to sensitize to immunotherapy.